Hi, I'm Thomas Leroy, the man behind the blog.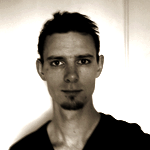 If you're after some cool internet marketing strategies that will help your business grow online and anywhere else in the universe, you're at the right place.
My vision is to put the customer at the center of everything and enhancing human relationships. The goal is to create the best experience possible, not just for the customer but for the business too.
I believe in listening to the marketplace to get the most valuable insights, and making simple steps to offer the ideal solution to your audience.
To receive free blog updates and content I share nowhere only sith subscribers, click the button below:
[OptinLink id=3] [OptinLinkButton button_type=3d link_type=optinlink color=#ff6600 border_radius=1 button_text="Sign Me Up!"] [/OptinLink]