Internet Marketing with Big Dogs
You want to learn internet marketing with big dogs, mm?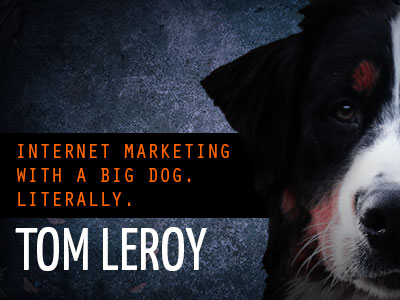 Well I'm literally doing internet marketing with a big dog: there's a Bernese Mountain Dog laid at my feet, and I'm a full-time work-from-home internet marketer. And that makes a nice idea for a blog header 😉 I'm adding the smaller version if you're on mobile and can't see header image (my default setting) .
Oops…
I guess your initial thought is that I will talk about the big leaders of Internet Marketing, right? And not literally, big dogs? Well, a bit of both, because that's an original angle. (wow this boy likes challenges 😉 )
So if we take this angle of a dogs being a marketer, coach, consultant, who are impacting the lives and businesses of their clients, thus their owners. Make no mistake, dogs own your heart 😉 And that explains a lot of the success of the most successfu marketers.
What would come to your mind when you think about dogs? They're man's best friends. The most loyal companion you can have. They give you all their trust and love you back by millions.
In a sense, you could compare this to the principle of reciprocity that Robert Cialdini talks about in his Influence book. (By the way, Mr Cialdini published a new book: Pre-Suasion: A Revolutionary Way to Influence and Persuade)
Now, marketing, if you've studied some of the basics, yet delivered by our greatest leaders, suppose some love.
---
The Big Dogs of Internet Marketing
Jay Abraham developed the Strategy of Preeminenence. Which boils down to
"I'm not here to sell you but to serve you."
Also known as becoming the most trusted advisor, the person who will cherish clients, help them get better results. And yes, fall in love with them as a family member. What would you do to help someone you love? Exactly, much.
Few years ago, Frank Kern talked about good karma. And often quoting Zig Ziglar:
You can have everything in life you want, if you will just help other people get what they want.
One of his strategy is giving results in advance (before selling anything). As he explains further, you show your clients you can help them, by acutally helping them.
So you demonstrate value along the way, and they can see results by taking action on your tips.
And again, that's not the selling part (where you ask for the money). It's just the marketing part, though it does the selling anyway. You don't sound salesy, you're helping, educating and bringing results. That's trust at birth.
You are not a seller as long as your client has not decided you are. As a marketer, you're a guide to the best solution in THEIR best interest. Before clients come to you, they're in the dark. Be their leader.
Ever walked a dog at night? I trust my dog's instinct.
---
Dogs are lovers. They love their owners. You may already have come across that image on your social network account that say "a dog is the only thing that loves you much than it loves itself". I'd replace the word thing with person, because to me, yes, they're person. That explains why I've been too loose in the education of my Berner.
But hey, he's going to live something like 10 years only, so yes he can jump on that fucking couch.
You have to fall in love with your clients. This is one of the foundation for a preeminence mindset. From there the following is just natural.
---
Now big dogs are protectors too.
There's those guys in a car one who stopped right beside me, walking the dog at night, though streets were well lighted. One jumped from the car and ran towards us in a hurry. My dog didn't make the difference, it was a sudden aggression of our space. In a fraction of a second he was on his rear paws, with a nice mix of bark and growl. It stopped as fast as it started. Yes Berners are the sweetest.
Later I thought the guy just had to go to his apartment grab something while his friends were waiting in the car. Yet what looked like an aggressive attitude for a dog soon turned him into shitting his pants. (I made up this last bit but he was certainly glad my good boy was on a leash) Even I wondered what the heck was this guy thinking running straight to us.
You must protect your clients against all possible negative outcome. As a protector, this means you need to tell them what is a bad move for them. Preventing your clients to fall into traps and avoid mistakes is of course powerful influence.
---
Guide. What's the best path. If you let them do, they can guide you where they want. Not necessarily where YOU want. Because that damn river looks cool to take a bath in. Oops it was just a muddy gap. As a guide, you need directions from the client (owner).
What? Isn't the client the one lost and need some help? Sure, and your clients needs may be obvious. But in any case there must be a starting point. And that means you may have to discover their needs to frame the best solution for them. Note you CAN'T be anything and everything.
Two ideas come to my mind here:
One idea about discovering what your clients want is using the ASK formula from Ryan Levesque. Using micro-commitments in the form of quizzes you are able to discover what your customers are struggling with and what solution fits them best.
Of course that doesn't prevent you from…
Developping a unique USP (unique selling proposition). A principle famous thanks to Dan Kennedy who would reframe this as the answer to your client's question "Why should I choose to do business with you versus any and every other option available to me in your category?" What is your hook?
So those who come to you know why and what to expect. And you don't offer more than you can. And of course don't promise what you can't.
Why would you own a Newfoundland instead of Chihuahua? (or vice versa, they have quite unique and different traits, and promise)
---
As an advisor, it is about:
empathy (putting yourself in their shoes, and understanding their needs better than they do),
clarity (bringing focus)
positioning as a leader (delivering a powerful strategy and message you firmly believe in)
When your dog becomes part of your world and seems to understand everything you feel, how could you not trust him/her? You're going to follow him in the dark woods, and change directions if you have to. Plus, they keep secrets!
Again, you have to tell your customers the best solution in THEIR best interest. If you're not for them, then that's okay! Maybe later, maybe next time. Just don't force them to give you their money if you know you can't help them.
However…
Don't be scared to close the sale. Dogs come and ask for attention, playing, just some belly rubbing or hugs, and… food. They're basically asking to get paid, shamelessly. Maybe they ask for their dues for all the love they've been giving? Yeah I know, too simple, they're actually testing us, constantly.
Anyway, please allow me to follow.
You've been advising, guiding, protecting your clients and demonstrating value all along the way. If at some point they want more, and express their wish to get the work done for them, there you are.
So… it's all about the value you demonstrate in your actions. And by actions I mean EVERYTHING you can do to help your clients.
That was a weird angle, I know and beg for your tolerance. It needs more structure. But eventually, principles from the Big Dogs Jay, Frank, Zig, Ryan and Dan were delivered.
Here's the beast who inspired this post.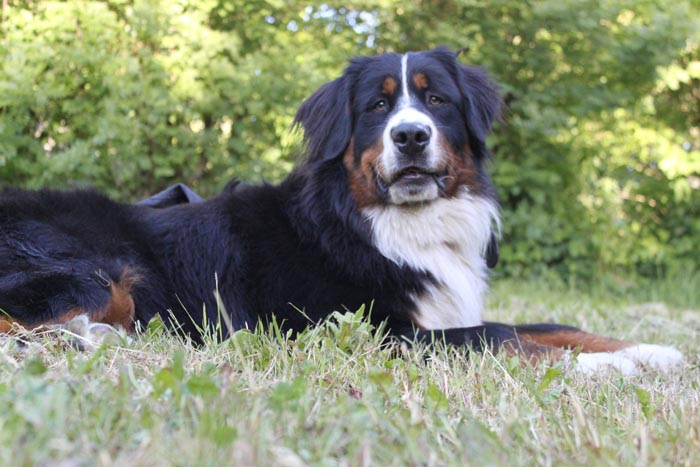 Comments? Yes, please!